How to reform the ambulance in Kiev
https://sud.ua/ru/news/ukraine/125010-kak-reformiruyut-skoruyu-pomosch-v-kieve
12:16, 10 SEPTEMBER 2018
Experts told about what to expect from the Kiev medical reform.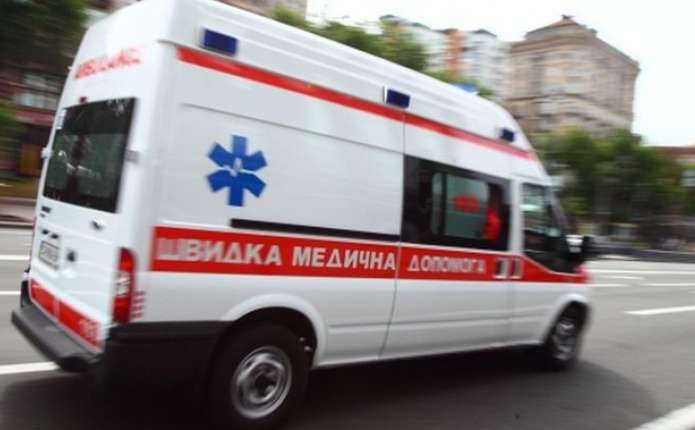 "Judicial and legal newspaper»
From 1 September in the capital implement the reform of medical emergencies, which passes to the subordination of the ambulance. Now, according to a single number "103" dispatchers according to modern protocols should send the necessary team to patients. But such protocols in Ukraine simply do not exist, experts say. They told why the good intentions of the Ministry of health will not work in practice.
So, people's Deputy of Ukraine, ex-health Minister Oleg Mozirskaya: urgent care centers which functioned under the clinics had nothing to do with "fast". Now, according to the decision of the Ministry of health, contrary to the Law "on emergency medical care" and the Regulations on the emergency medical Center, they are trying to transfer these centers to the subordination of the ambulance.
"Due to the lack of funding, the transfer of emergency medical care to the emergency will lead to its total closure and destruction," said Oleg Musiy. According to him, in some centers almost 2/3 of workers and crews have already been reduced, or people have written applications for dismissal.
The people's Deputy is sure: "ambulance" has to exist in the Ukrainian realities until the alternative service won't be created and won't function. "It takes at least 5 years, and it is necessary to start with 3-year training of specialists and 2-year superstructure of the relevant infrastructure in hospitals," Musy added.
According to experts, paramedics, which may eventually become paramedics "ambulance" -are people who do not have medical education and have only 3-month specialized training. Such health workers are simply unable to diagnose, because often they do not even know the names of all diseases. So immediately the question arises about the prospects of attracting paramedics accountable in the future for substandard assistance.
Of course, family doctors, who will also serve the people of Kiev, who signed the Declaration with them, have many advantages: they are well aware of the family history, hereditary predispositions to diseases, etc., which allows them to effectively prevent diseases, prevent the development of certain pathologies. But these health workers will inevitably face certain problems.
Candidate of medical Sciences, academician Anatolii Peshko says: "A family doctor is only effective when he has enough time to provide you with a normal medical service. A doctor's earnings will depend on the number of patients received." But, as in the case of planned paramedics, not all family doctors have such a high level of training and competence in all areas of medicine to help each patient.
According to the calculations of academician Peshko, to serve 2000 patients a year only at the initial examination, it is necessary to allocate for each only 10 minutes, for which it is impossible to find out even the history of the disease, especially to prescribe treatment.
Another painful question — qualification of dispatchers to take calls, "103" and the need to properly assess the status of the subscriber. For example, in America, these workers have long asked questions to the patient on the Protocol. "The computer draws a diagram of where to go next, what to advise this particular patient: either to stay in touch, or take some pill, or ask a neighbor to come and help physically. It spelled out all the algorithms of action. In Ukraine, such algorithms do not exist in nature, because the health care system is completely different," adds Oleg Musiy.
Experts believe that the medical reform is carried out with one goal — to reduce budget expenditures. Therefore, everything is done in order to survive medical professionals from their places of work. At the same time, patients, undergoing treatment, pay literally for everything, at a time when almost all civilized countries free medicine.
"This is done in order to discredit the health care system of Ukraine, which has been and remains absolutely adequate and one of the best in the world. Nothing needs to be changed, just give normal funding and improve the system of diagnosis, treatment control, etc.", —said Anatolii Peshko.